It's been busy (as usual), and I have 3 tests next week, but who cares! My dorky men are hereeeee.
I was studying with friends, but even so I couldn't help downloading the PV right on my "study-only" netbook, which so far really only contains school-related materials (I have a laptop for all other purposes at home). And during study breaks I was looping the PV the whole time, my friends didn't know why I was suppressing my laughter like a crazy person lolz.

The PV was filmed to have a plot, so it reminds me of a mini-version of Orange (of course it's so light-hearted, when Orange was kind of dark at times lolz). The weird animals remind me of Kiseki no hajimari, and the whole fun concept of Ai no melody.
Haha, the coordination. Go looks really good here btw :)
I find the men here so cute, especially the one in the middle :D
Love the concluding running scene at the end :)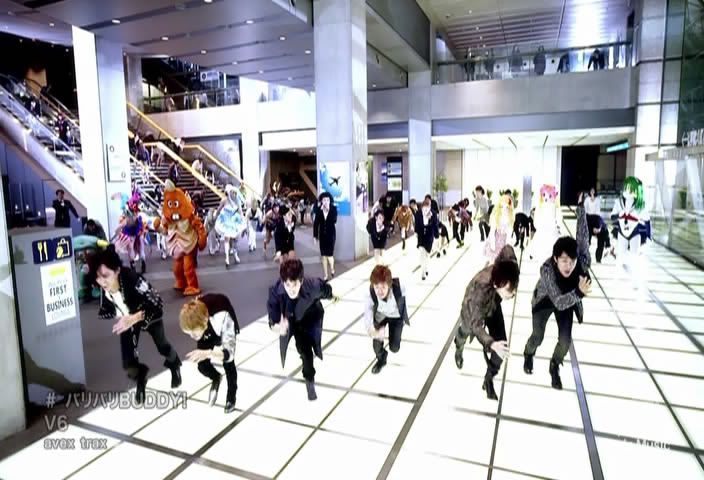 Still pictures don't do the PV any justice because it's crazyyyyyy hahahaha. This is hands down my favorite PV since, oh I don't know, Swing maybe?? Hoshi ga furu yoru demo was very pretty & Sexy Honey Bunny trying to be more ridiculous than "sexy" makes me like it more, but Bari bari Buddy just won my heart straight up. It's my type of ridiculousness hahahaha.

May I also say that Inohara-sensei looks so good here, and I love Okada.......'s trench coat (is that what it's called?), muhahahaha.

OK fine maybe him too :)
Current Music:

Bari Bari Buddy